---
I have written earlier about the Vice-Presidential candidate Kamala Harris. Living in California, I have seen first hand what damage has been done to our State and the dishonesty of Harris in the ability that she possesses in the advancement of her goals. Two points that are being pushed on the American people by both the Progressive socialists and the media ( I know, I repeat myself) is that 1. Harris was disadvantaged in her childhood and 2. That she is a black woman.
(Article by John C. Velisek republished from AllNewsPipeline.com)
I have known for a long time that Harris will say whatever she needs to to get head and has lied consistently in her approach. She is using talking points in an attempt to play the victim for the American people. In an attempt to gather the black vote so badly needed by the progressive socialist Democrats who they can no longer depend on, she claims to be African American when she has absolutely no connection to African Americans. She is Jamaican and Indian. She never mention that her father is descended from a sugar planter in Jamaica named Hamilton Brown who was a slave owner.
Black voters in this election cycle are disgusted at the race baiting of Harris and the cynicism of the leftists that take the black vote for granted. It has been my observation through my 68 years that most non-white people in this country are as non racist as the amount of white people.
It was Kamala Harris who instigated the investigation into David Daleiden, the founder of Center for Medical Progress. The investigation was started because Daleiden and Sandra Merritt produced videos of Planned Parenthood and their illegal trafficking in aborted baby body parts.
Not surprising for this "pragmatic moderate" is her full throated backing of Black Lives Matter and Antifa. She has called these masked rioters the heroes of our time. She claims they are now the conscience of our time. Never mind the people that have been beaten into unconsciousness, of the millions of dollars of damage that have been destroyed, Harris has called these anarchists the coalition of conscience who are demanding change.
As a District Attorney and prosecutor, she was called out by the New York Times as someone who  "fought tooth and nail to uphold wrongful convictions secured through official conduct, evidence tampering, false testimony, and suppression of crucial evidence." Also discussed was the false conviction of Kevin Cooper, a black man convicted of murder. The Innocence Project forced Harris to go along with the DNA testing that cleared Cooper after many years in jail. Another was Daniel Larson who was jailed for 27 years and exonerated after serving 13 years. It was Kamala Harris who challenged his release because she said "he hadn't presented proof that he was innocent quickly enough". Harris was willing to let this innocent man remain in jail because of government malfeasance and a technicality.
As District Attorney between 2011 and 2017, and after being declared as California's toughest prosecutor, Harris never explained why a company that her husband worked for, Venable LLP, did not investigate Herbalife, who was of High value client of Venable LLP. Prosecutors from San Diego presented the information needed for an investigation of Herbalife for fraudulent marketing. Shortly after the memo was sent from San Diego, Harris appeared at an fundraiser in Washington D.C. hosted by the The Podesta Group . The Podesta Group represented Herbalife as lobbyists. Later that year, her husband, was promoted to the managing director position on the West Coast. Harris also refused to join 14 attorneys generals in a suit that showed that Herbalife did not properly disclose ingredients in its products.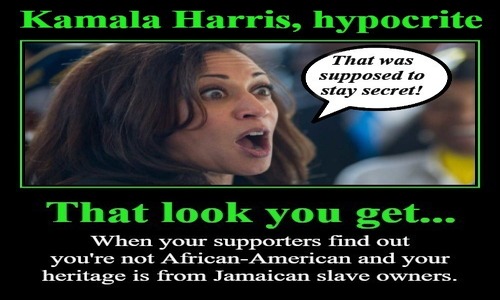 Contrary to California law, Merritt and Daleiden was indicted for conversations that were overheard in a restaurant and Planned Parenthood facilities. Even Planned Parenthood agreed that these conversations could be overheard by others and they took no steps to prevent others overhearing. Being that this proves that the California video recording law was not violated, it became a politically motivated prosecution of Daleiden and Merritt to silence them. Kamala Harris was the lead prosecutor in the indictment even though she knew no laws had been broken. During her time as Attorney General, Kamala Harris received $81,215 in campaign funds from Planned Parenthood. Interesting to note is the substantial amount of taxpayer funding given to Planned Parenthhood.
Harris met six executives in March 2016. It was two weeks after this meeting that a search warrant was issued by Kamala Harris against Daleiden seeking unreleased videos and all documents relating to the videos. Once again, this is also against California law. The California shield law protects citizen journalists from seizure of unpublished material. The pro-abortion Harris didn't care, she would do anything to shut down and entity who disagreed with her pro-abortion stance or complained about Planned Parenthoods illegal chop shop. She worked with Planned Parenthood to "discover" 15 supposed criminal charges and created a criminal charge seeking millions of dollars from these two citizen journalists.
Even her own lead investigator admitted to fast forwarding through the released videos to only look for those people who they could use to testify against Daleiden. He was instructed to do this by the attorney generals office and controlled by Kamala Harris.
Read more at: AllNewsPipeline.com and KamalaWatch.com.
Submit a correction >>